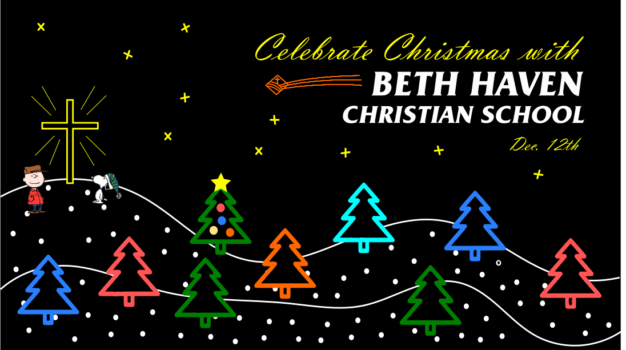 Family, friends, gifts, lights, candy, and snow are a few examples of things we anticipate every Christmas season. At Beth Haven one of the things we add to the list is the annual Christmas play. This special production is performed by the students, Kindergarten though Seniors, and is free of charge for all guests. Donations are welcome, however. Students will be performing different Charlie Brown Christmas themed skits and songs. You may even see some teachers join in on the theatrical fun too!
Begin this Christmas season with a cheer at Beth Haven Christian School as we celebrate Jesus' incarnation!
Location: Shively Baptist Church
1599 Sadie Ln, Louisville, KY 40216
Date: December 12, 2017
Start Time: 7pm
See on Facebook.